by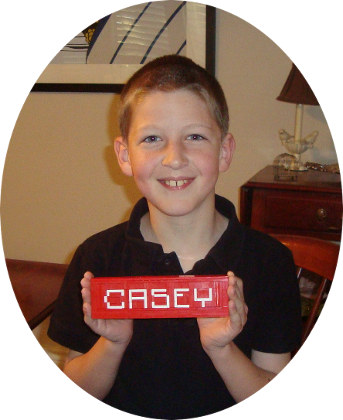 A Great Unique Gift
"I really enjoyed creating this. I did it all by myself. I think it looks really cool and so do my friends. Nobody else has anything like it!"
—Casey, age 10
Complex Build...
Engineers will enjoy the advanced building techniques —
like "Studs Not On Top", "clip and bar", and "trapping"
— that give the nameplate its solid construction and intricate detail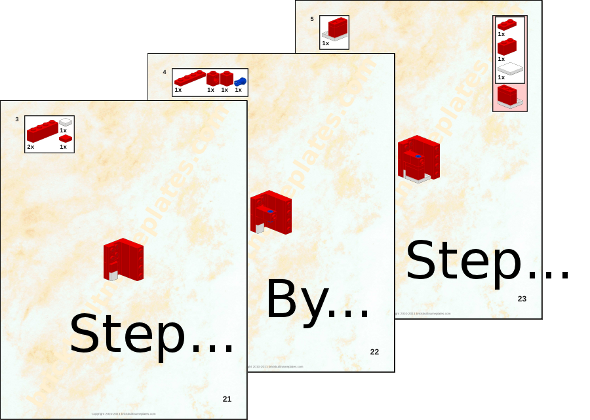 ... Clear Instructions
Digital instructions come as a 300dpi pdf on a CD.