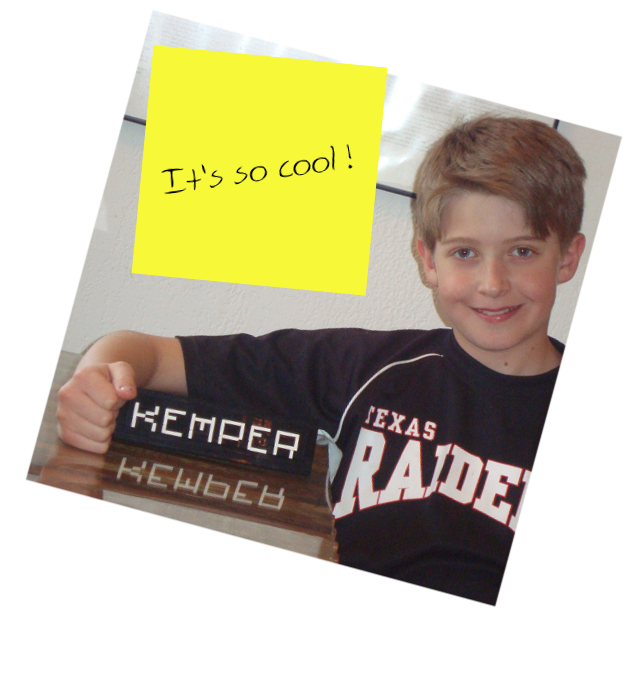 "Even though this was my first Lego project, it was really very easy. Easy to follow instructions came with it on a handy disk. I had a really good time doing this. I had all my friends come over to see it and they were thoroughly impressed. It's so cool!" —Kemper, age 11
Can kids build these?
It's a question I hear frequently, and given the advanced building techniques used, it's a good question to consider if you want to give a nameplate to a child.
Every child is different, and you're going to know them better than I do, so you'll be the best judge of what they can do. But it helps to know what others have done.
Some things to keep in mind:
Longer nameplates have more parts and take more patience to build.
The number 1 is the hardest character to build. If you are getting a nameplate for a younger child, consider substituting the letter I instead — that's the easiest character to build.
The letter T is the second-hardest character to build.
Therefore, "
ANTOINETTE
" may need to be a bit older than "
MARIE
" to enjoy building her nameplate.
But parents can always help...